Chances are, if you are looking for a new job or trying to get a promotion – you're going to end up having an interview.
And a job interview can be daunting and, let's be honest, a little nerve racking right!
I have seen many professionals and first-time job seekers alike take all the right steps before their interview day. They… 
research the company and its people
find the right outfit to wear
check the address and traffic route to the interview building
let their referees know about the interview, and
practice their responses to job-related interview questions
They take all of the rights steps, they feel good, they look good and their confidence is up… but not for long. 
Unfortunately for them – they missed one vital step that is crucial to being successful at a job interview.
What is that step? They didn't develop a response to the toughest interview question and, most importantly, they didn't practice their response with someone else.
This one 'tough' interview question is asked at almost every job interview and is nearly always asked first. It can floor seasoned job hunters and new job seekers alike. Do you know what that question is?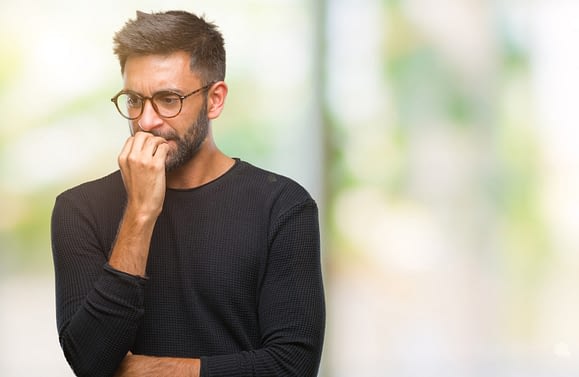 The toughest (and confidence draining) job interview question is…
"Tell me about yourself?"
Four little words that have a BIG impact on how you start your job interview. But fear not – because I have some GREAT news for you.
As a professional Leadership and Career Coach I just could not let great candidates miss out on the job they want, just because they were unable to get past this one interview question.
Clear Coaching has developed and launched an online course on how to answer the interview question – "Tell me about yourself?"
Great news hey?
This course will give you the tools and knowledge to develop a clear, concise and strong response ready to deliver. You will learn how to construct each section of your response and then bring it all together. Throughout the course, you will receive lots of job interview hints, tips and advice and be able to start your interview with confidence!
A gift for you
As a thank you for subscribing and reading this post, I have a special gift for you – 100% off the course price!!!
Yep, that's access to complete the whole course at absolutely ZERO cost to you 😊
On the course details page –
Click the 'Sign me up!' button → Locate the 'ADD Coupon Code' at the top of your screen →  Enter your special coupon code CLEARCOACHING100 and start your new course. That's it!
There are only 25 vouchers in total so BE QUICK!
I am so excited to bring this to you as I had a lot of fun creating the course. All of the details about the course, including the curriculum outline, what to expect and the frequently asked questions, can all be found on the course details page.
Keep learning and I hope you enjoy the course.
Regards,
Rex
PS: Have a friend who has a job interview coming up? Feel free to share this gift with them too. Be quick, as coupons are limited!
---
Let me know if you would like to have a casual chat to help with your career goals, direction or clarity or would like some help to be successful at your job interview –  just contact me here. 
If you found this post useful, subscribe so you don't ever miss out. Sharing is caring so feel free to share it with friends who could benefit too. Thanks 😊